There's no use hiding it, Barcelona is not a cheap city–Spain-speaking. Yes, compared to the UK or pretty much any other city in western Europe, Barcelona is still cheaper, but being a tourist here can get pricey pretty quickly. Take a look at some of the most typical tourist spots at a glance:
Sagrada Familia (includes trip up one of the towers)= 29 euros
Parc Guell (basic tour, no guided tour)= 7.50 euros
Casa Batllo= 24.50-28.50
Picasso Museum= 12-14 euros
Gothic Cathedral= 7 euros
Casa Mila La Pedrera=22 euros
Camp Nou= 20-90 euros (depends just how into fútbol you really are)
Any discoteca after 2am=20 euros (includes a drink)
So, depending on your tourism wants and needs, you are looking at between 7.50-218 euros extra. Yeah, its a big range so let's call it an even 50-70 average. But STILL, that is a big price to pay even without lodging and food. Which is why, my friends, after five years, I can give you my well-cultivated list of the cheap and free things to do in Barcelona. And don't forget to check out this list if you're looking for great activities to do with kids in the city.
A great activity to do for free, complete with light, water, and music effects. Be sure to check the show times here, because they change according to the season. My advice? Get there early. In the spring and summer time it's a perfect plan to head up towards the MNAC (that big, castle-looking thing by the fountains), and find a place on the steps and enjoy a cerveza and the sunset while you wait for the show to start. Grab some empanadas and bravas to go at my favorite place, Oiga!, and make it a picnic. PRO TIP: Get as close to the actual fountains as possible because you'll be able to hear the music better.
Price: free
HOLD THE PHONE. Yes, I did put Sagrada Familia down up at the top with a hefty 29 euro price tag. However, as with many places in Barcelona and all over Europe, you can usually get a good deal if you are young (or old) enough. Just last week we nabbed tickets for 7 euros, for being under 30 and coming at a specific time. Check here for the days and times you can come for a good price. When you go to the website, look at the boxes with possible entrance times and you'll see a red % mark for the times with the discount. ATTENTION: at the time of this publication, this discount is available until September 2018.
Price: 7 euros
Possibly another shocker, but many museums in Barcelona have times and days that they are FREE NINETY NINE.  Check out the Picasso Museum ,  and  the contemporary art museum (MACBA) for starters. Almost all museums have days and times that are free to the general public. Of course, those are undoubtedly the days with the longest lines. In any case, it is worth checking the website for youth, student, retired, unemployed, and Barcelona citizen discounts–PS this last one doesn't mean you were born in Barcelona, just that you live there. Take a picture of your rental contract or a bill and you are set. Gaudi places like Casa Vicens and Casa Batllo are slightly trickier and more expensive, but almost all will give you a student, senior, resident, or even teacher discount. Side note, if you are a language assistant in Barcelona, download this and have your school stamp it and you are eligible for serious discounts at a number of museums.
Price: Free-15 euros (depending on the discount and museum)
I've got to be honest, talking about actually paying for Parc Güell kind of makes me want to do this: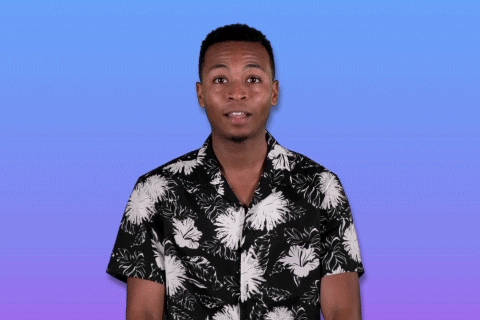 This is mostly because until around 2013, Parc Güell was completely free to the public. Today you can still access many parts of the park, (the upper part with trails to walk around), but you have to pay 7.50 and choose a time slot in order to see the famous mosaic areas. An absolute crock of you know what. BUT! Good news for all of the early birds and those willing to wait until the afternoon. If you go before the park opens at 8am, or after it "closes" at 6:30pm, you can get in completely free. I recommend going early as you will beat most tourists and be able to view Barcelona still sleeping below you.
Price: Free
Madrid has Retiro, but Barcelona is not well known for its parks and green spaces, but let it be known–they do exist, and they are my favorite spots. Ciutadella is the biggest and most famous, and for good reason. Many times during the year you'll find it full of food trucks and stands for different events and markets, but even on your average sunny Wednesday you can find hundreds of people with blankets and picnics, or just milling around feeding the ducks.
The parks around Mont Juic are also beautiful, (although a bit more difficult to get to), but neither of these are even my favorite parks. By far my favorite park is the park that is on the way to Mont Juic and around the MNAC, L'aribal Park. Full of vegetation, fountains, and even an outdoor Greek theater, this park will make you forget that you're in a city of 1.6 million people.
Price: The price of your sandwich
The Costa Brava has by far the best beaches near the city. However, maybe you don't have the time or money to rent a car and explore the coves. Now, Barcelona has a beach, this is true. However, if you are not on your bachelor or bachelorette party, and you'd like more than 3 inches between you and the next towel, the Barceloneta is not the ideal place for a relaxing beach day. However, there are some beautiful beaches not far from Barcelona, which are included in a T-10 metro card (10 use metro card which costs 9.90 I think), and you'll be far from the crowds. Castelldefels, Masnou, Montgat, and Badalona are a few of the best ones. And for a few euros more, you can get to one of the prettiest places on the Costa Brava without a car, Tossa de Mar.
Price: 9.90 (for 10 rides)- 14 euros
There is no lack of markets in Barcelona, from the famous Boquería, to the newly opened Sant Antoni market, to up and coming markets like Palo Alto, Monumental Club,  and All Those Food Market, Van Van Market, and none of them cost more than 3 euros to visit, and all of them have local artists, designers, and musicians showing off their originals.
Price: 0-4 euros
One of my FAVORITE things about any major city is doing a "free walking tour". Anyone who has taken them knows that they are "free" in the sense that at the end of the tour you evaluate how much you enjoyed it and give a tip to the guide based on that. When I was a broke student, I'll admit I gave the change I had left, but lately I'll usually give 5 per person, sometimes 20 if I'm in a group of three. (I hope nobody is going to kill me saying those numbers…these are European tips. ) A walking tour will usually give you a great overview of the historical significance of Barcelona, while also giving you some fun facts to take away and be able to tell any future visitors. (DID YOU KNOW…..that the beach in Barcelona as we know it didn't exist until the 80s?)
Price: 0-10 euros
The price of this just depends on what you like to drink as you contemplate a city that is over 2,000 years old from the perfect vantage point. Stay tuned for a post specifically on my favorite viewpoints in Barcelona, but for now, if you have the time, check out the following for an unparalleled view of the Ciudad Condal.
Barcelo Raval 360
Hotel 1898
Hotel Ayre Rossello
Bunkers del Carmel (not as easy to get to as the others)
Hotel Colon
Grand Hotel Central (the only one you might have an issue with getting to the terrace before 8pm unless you sneak in the elevator with guests)
This slideshow requires JavaScript.
There is nothing quite like sipping a cafe con leche and watching life unfold around you, and Barcelona is arguably one of the best cities in the world for that, and there are countless plazas and ramblas to watch it happen. Here are a few of my favorites, some bustling and others a place for quiet reflexion.
Plaza Reial
Plaza del Diamant
Plaza del Sol
Plaza del Sortidor
Plaza de Sant Felip Neri
Plaza de San Agusti
Plaza del Rey
Rambla de Catalunya
Rambla del Raval (neither of these are the famous Ramblas, which for me is just too much)
Calle Enrique Granados (mostly pedestrian street filled with small cafes and restaurants)
Have you been to Barcelona and discovered any great deals during your trip? Share them here!