Malta is a hard place to define. This is due in large part to its geographical placement and historical significance. In case you haven't checked a map before your trip, (NO JUDGEMENT–I shamefully was completely mistaken on where in the world Malta was until literally 24 hours before we left), this little island sits shoulder to shoulder with the very tip of Italy's boot, and is just across the street from Tunisia, Africa. Knowing this makes it easy to see why it has been historically significant for a number of cultures–including the Phoenicians, Greeks, Spanish, British, Knights of Saint John, Arabs, Turkish, (*takes a breath*), French, Sicilians, Normans, Byzantines, Romans, and Carthaginians. It also played a crucial role in WWII as a British colony and therefore an ally in the war. Great Britain granted its sovereignty in 1964 and thus began Malta as its own true nation.
Seeing as the country itself only truly came to be 56 years ago, it is easy to see why it can be a little hard to understand at times. I am certainly no professional traveller, but I've made my way around. One of my favorite things about a new place is getting a feel for its true essence. Tasting its food, absorbing its architecture, understanding its history, getting lost in its streets, and by the end of it feeling like I have a sense of what it means to be Italian, French, Spanish, Moroccan, or, in this case, Maltese.
The thing is, for the first time, this did not happen to me in Malta.
I hope you'll permit me to say this, but in a lot of ways, Malta seemed to lack a true identity. To be honest, considering its history and extremely short life as a sovereign nation, it isn't hard to see why. If you watched the video before ending up here, you may think that it is a gorgeous island oasis filled with impressive architecture and rich history, surrounded by pristine beaches rivaling the likes of Greece, Italy, and Spain. In thinking this, you would be partially correct. However, there are lots of things that did not make the video, that were also ubiquitous in Malta:
Distinct socio-economic disparities between races.
Massive piles of trash bags because they don't have garbage bins for pick up.
Dilapidated buildings, most of which look like they are lacking any tenants at all, and all lacking a serious paint job.
A lack of architectural consistency in the buildings–Valletta is beautiful and well preserved, but it seems as if money has only been put towards the capitol and everywhere else, even if its just across the bay, hasn't seen much TLC.
Extreme Catholicism–to the extent that they have marquee lighting outside almost every church. It gives it a very Baz Lurhmann feel to it.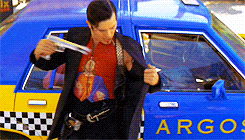 Do I sound like a spoiled travelling brat yet?
Hopefully not. All I'm attempting to do is give a true view of Malta, in hopes that those travelling there can know what to expect and what not to expect. Too often I think all travel destinations are painted in this perfect, rosy light, and all of the negatives, or perhaps, more realistic sides of it are not represented at all.
All of this being said, if you have a plan and know what you're in for, Malta is a perfect long weekend getaway. So let's get to it, Malta in a weekend!
You'll probably arrive in the afternoon or evening, so try to make it to Valletta for the golden hour and sunset around 7:30-8:30 (May). We were a bit caught off guard by this as we are used to being much farther west where the sun doesn't set until at least 9:30 or 10.
If you are looking for a drink or a night out, you'll have to head to Sliema or St. Julian's, as Valletta is pretty sleepy as far as night life. Don't worry because you'll be able to hop on a bus and be there in no time.
You'll need to get up early and start off on your beach day adventure by 10-10.30am max. You will most likely be staying in or around Valletta, and most of the beaches are on the northern tip of the island, so you have to get an early start.
To rent a car or not rent a car? On one hand, it's convenient because you don't need to depend on the bus schedule and go through the 70+ stops it takes to get to Ċirkewwa ferry stop, but on the other, parking is horrendous, drivers are crazy, you're only saving 30 minutes, and the bus is under 2 euros. Depending on how long you are there, it could be worth checking out the transport card.
For our beach day, we chose beautiful Comino and the famous Blue Lagoon. If you are going to go to any beach, you must, must, must see it. It has shades of blue you've never seen. Other beaches that were highly recommended by friends who lived there were Saint Peter's Pool and Għajn Tuffieħa.
The famous Blue Lagoon 110% lives up to its fame, but check out my post specifically on the lagoon for everything you'll want to know. (Including insider tips from a local that got us our own private beach).
You will want to take advantage of your beach day as much as possible, especially because the last ferries leave the island at 6pm, so you'll notice a huge drop off in people between 4-5. Everyone working on the island will recommend being the last one standing.
When you get back to your hotel, probably around 8 or 9, I suggest grabbing dinner in Valletta if you want a quiet and quainter atmosphere, or heading to Silema or St. Julian's if you're looking to go out.
Hopefully on your last day you have a late flight and can take advantage of the entire day. I would recommend going to either Valletta or Marsaxlokk for your last day. Marsaxlokk is known for its colorful fishing boats or luzzu, delicious seafood, and for being a slice of true Maltese life. It takes about 35-45 minutes by bus, or 25 by car. On Sundays you can see the famous fish market, and Saint Peter's Pool is nearby if you want to take a dip.
We didn't have enough time to truly explore Valetta on our first day, so we decided to spend our last day getting lost in the hilly, quiet streets of the old city center. Be sure to check out the Upper Barrakka Gardens which overlook the Grand Harbor and give probably the best views in the city. The saluting battery goes off every day at 12pm and 4pm, so go around then if you want to see a canon show!
Midday we took the ferry from Valetta to Sliema, (on the advice of our waiter at breakfast), to grab lunch and hopefully sneak in to a hotel pool and cool off. The ferry leaves about every half hour and costs 1.50 one way, 2.80 return. You can also get to Silema by bus, but the 15 minute ferry ride was a fun way to see Valetta.
The highlight of our time in Silema was, by far, our lunch at Dr. Juice. This is for two reasons–1) Their food is super healthy and delicious and awesome, and 2) Silema is…the less cultural and more…bachelorette party sister, compared to Valletta's more chilled and sophisticated vibe.
It was, however, the perfect place to grab a drink and dip our toes (ahem, or our whole bodies), at the lovely rooftop and infinity pool of The Palace Hotel.
On our way to the airport we easily grabbed one of the many buses heading that way, the 71, 72, and 73 all stop just before the airport at CINTRA stop and its just a 4 minute walk to the airport. The X4 bus drops you right at the airport and is slightly faster than the others. Be careful with taxis–to and from the airport is a set rate, so you should know where you are and how much it should cost you.
Please feel free to shoot me any other questions you might have about other aspects of Malta for your upcoming trip! And please let me know if you have other tips for future travelers. Now sit back and enjoy this slice of Malta: