If you've been following along with my blog for even a short amount of time, you might know that I had the best stroke of luck when one of my new coworkers four years ago became one of my best friends in the world. But even if you don't, you'll probably recognize her face because we have made it a point to travel together to a new place at least once a year. In the four short years we're known each other, we've travelled to four different countries and multiple places around Spain. Heck, in November we were prancing around Prague.
So it was only natural that after informing her that I would be leaving for Sevilla at the end of the school year, her first response was, "So, where are we going on a trip before you go?" Okay, actually this was probably her third response, right after. 1. WHAT and 2. DON'T LEAVE ME.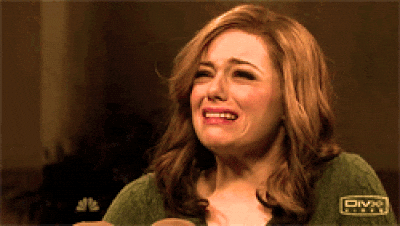 After the inicial shell-shock and a bit of searching, we settled on Porto as our last gals-travel-weekend-leaving-both-from-Barcelona. (I didn't say the name was catchy). I reached out to some friends of friends and got the low-down on all the best spots and must-dos and sees of the city and here they are, conveniently laid out for your traveling and reading pleasure. Aproveite!
I am an avid AirBnb-er and not likely to book anywhere else when I travel. I find them to be the most comfortable, with the most space, at an unbeatable price, and a lot of personal touches you can't find anywhere else. Porto was no exception. We were able to find this adorable little flat in the center of the Galerias area. Our hostess brought us typical pastries every day and told us the best spots to go for fresh fish. We did have the unfortunate luck of staying in what she described to be comparable "the Rambla of Barcelona", and also it just so happened that the Porto soccer team had won some kind of championship and the people outside would not let us sleep until 4 in the morning. So while you're looking for a good spot, check for good location, but maybe not in the thick of it. Other great areas are Ribeira, Baixa/Sé, and Cedofeita.
This is my absolute favorite thing to do in every city I visit because I find it is the perfect way to familiarize yourself with the city and the history behind it. It usually gives a great overview of the most famous spots, and is the perfect opportunity to make notes about the places you want to go back to later.
Portugal, and especially Porto is probably most famous for their port wines, but the sweetness is a little too overpowering for me. To be fair, I probably haven't given them all a fair shot, but before I could I found my new favorite summer wine. Enter, vino verde! This deliciously fresh sparkling wine is almost like a cava, but much less sweet, and it is ubiquitous around Porto.  It is also perfect for a pre lunch drink, accompaniment to a fresh seafood dish, or really any other time. Pili and I shared a small bottle as we watched the sun set, listened to two young boys play Ludovico Einaudi and talked about everything we would miss about each other next year. And no, we didn't cry at all.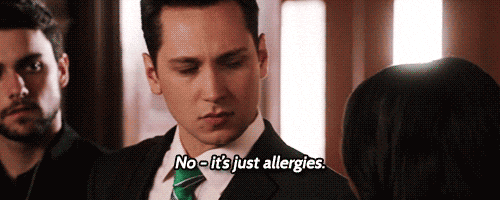 Another title for this tip is—Porto is not handicap or baby carriage friendly. In other words, there are a lot, and I mean A LOT of hills. You will feel that every sip of wine and every bite of food is more than justified because your hamstrings and glutes feel like they have gotten the best work out of their glutey little lives. What I'm trying to say is that with many hills come many great views and you don't have to miss out on any of them. Here are a couple of places to check out:
Dom Luis Bridge.
Porto Cathedral (Sé) Square.
Clérigos Church Tower.
Serra do Pilar.
Miradouro da Vitória.
Jardims do Palácio de Cristal.
Terrace Lounge 360° – Porto Cruz
Foz do Douro.
Porto is known for its amazing seafood and fish, so fill UP. My advice is to forgo the typical tourist go-to of the "Francesino sandwich". This Porto staple, literally meaning "little Frenchie" is anything BUT little. It is layered with pork, sausage, bacon, and finished off with a beefsteak and fried egg and covered in cheese sauce as it sits in a pool of tomato and beer sauce. I mean, I am American, but WHAT EVEN.  Instead, fill up on grilled squid, fresh dorado, corvina, or lenguado. If you want the best of the best, you need to go to Matosinhos, as that is where the docks are and the freshest catch will be. And I'll agree that the seafood there is out of this world. However, according to a true Porto-ian, you should be able to find amazing seafood anywhere you go in Porto, and to be honest, the town of Matosinhos itself is not much to look at. I will say, though, that the bus ride on the 500 out to Foz do Douro (the closest beach to Porto) is less than 2 euros and is an incredible ride out to the sea.  Insider tip:  get on the left side (driver's side) of the bus. You'll have the best views.
Another thing that Caterina, my Porto friend-by-proxy, told me was— "That's what we Porto people do, we drink, eat and see the views and then we move to another place to drink, eat and see the views". People in Porto enjoy going from one place to another to have a beer, sprawl out, and enjoy the views and each others' company. Here are a few of the places she recommended to do just that:
 BASE bar
 Jardin do Morro
Guindais
The Boat Hospital near Palmeira
Jardim do Palacio de Cristal
Porto is replete with tile work and it is probably the most beautiful "monument" they have, and the best part is that it is totally free. Check out the train station Sao Bento and the Capela das Almas that has Portuguese history painted in the tiles. And yeah, they are totally instagrammable.
Personally, I didn't have much interest in this gooey mountain of heart attack-inducing deliciousness because I was so focused on the wine and seafood, but if you are in the market to try it, do yourself a favor and get the best one, on the Rua da Alegria, at the café aptly named the Francesinha Café. I have it on the best authority that it is worth the hike or Uber ride to get there.
If you were one of those that rolled around on your bedroom floor after finishing the third Harry Potter book and had to WAIT FOR MONTHS for the next installment, and you're dying to see the place that inspired JK Rowling and see the place where she started writing this literary dynasty, you have to see Livaria Lello. Unfortunately it is probably the most sought-after place to see tourist-wise in Porto, but I have to say I think it's worth the 5 euro entrance fee. To soften the blow, any book you purchase inside will have a 5 euro discount. My advice? Don't go right away in the morning, you will find a line around the block. Wait until the afternoon around 4-6 and you should be able to get in right away. Make an afternoon of it and see the views at the Torres dos Clerigos, have a beer at BASE, and wander around JK Rowling's literary inspiration field. Fun fact, there are a lot of other influences coming from Porto from the series such as the name for Slytherin which comes from the name of the Portuguese dictator, Salazar, as well as the uniforms worn by the students in Hogwarts. All of the university students in Porto who are in their 3rd or 4th year wear the typical black outfit and cape with a white collared shirt and tie. For some reason they were also wearing bright colored top hats the weekend we were there and I found it particularly hilarious, but very cool at the same time. My best university uniform was red and white overalls on a football Saturday. Not quite the same.
If you've made it to this point its because you, like myself, always want to find the very best of the city you're going to before you get there. But I'm going to tell you a little secret and tip about weekend travel–you won't be able to do it all.  And if you do, you're not enjoying it the way you should. It is easy to get bogged down and feel like you're missing out on something or somewhere, when really, you should just be enjoying the vino and views in front of you, instead of worrying about all the ones you might not get to. While you're in Porto, get lost in the different neighborhoods and enjoy the contrasting colors of the tiles and let your hand graze over each polished edge. Make it to a dead end on a street and discover the perfect view point that no one told you about on a blog. When you make it up a hill, grab a glass of wine and don't check its Tripadvisor rating because I promise you—the wine is gonna be good. Sit down in the port, sip your wine, listen to the piano player, and tell the person across from you just how lucky you feel to share this moment with them. I promise, it's the only travel tip you need.