Alright my dear readers, this post is officially over a year in the making. It was, in fact, one of the first posts I planned to write when I started this little baby of mine just under a year ago. But my main goal is and always has been to give the most honest information possible, and when I finally write about the "best brunch places in Barcelona," I want to really mean it. That being said, even in a year's worth of time, I haven't had the time nor money to visit every single brunch places BCN has to offer, but I am confident that this list will give you a good place to start.
Before we get into it, a small caveat. The term "brunch" can be defined as such:
brunch
noun
a late morning meal eaten instead of breakfast and lunch.

Sounds classy and simple and fairly self explanatory, doesn't it? However, this concept and its connotations are largely American (and British…??) , and when an American person hears the word "brunch", they usually think of this: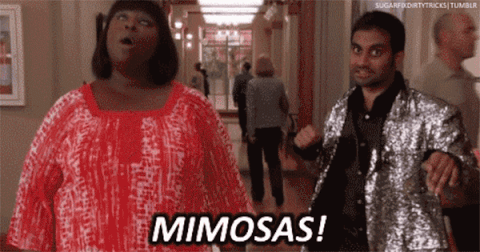 Definitely this: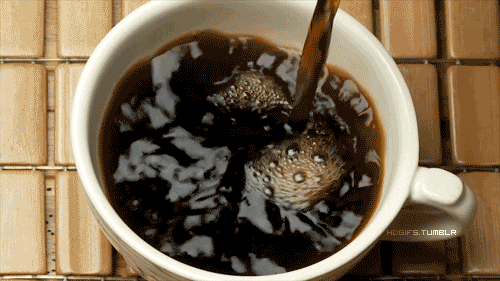 (gotta balance out the alcohol/caffeine ratio)
A whoooooole lotta this: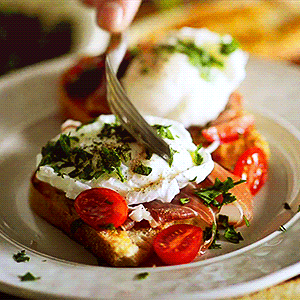 Certainly some of these: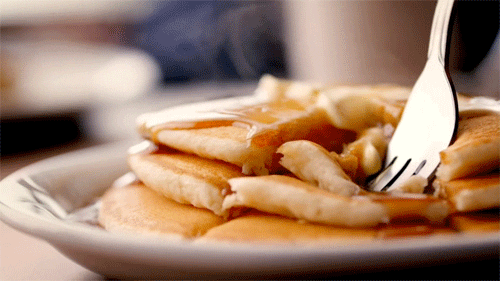 And probably this right at the end: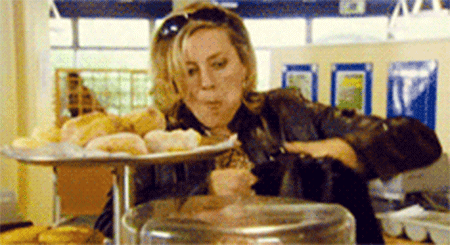 Like I said, I am fairly confident that "brunch" is an originally American concept. So my caveat here goes for all you Americans or people who recognize a brunch as a late breakfast usually containing most, if not all, of the following:
unlimited coffee
unlimited mimosas or bloody marys
an egg dish (eggs benedict, omelet bars, etc)
a sweet dish (waffles, pancakes, etc)
an epic hangover that said mimosas and/or bloody maries are "curing"
Brunch, as such, does not exist in Barcelona. Yet. But the following are the restaurants that get as close as it comes, and get my official tip of the mimosa flute when it comes to "bruncheando". Now let's get to it.
This was one of the first and most talked-about brunch places, but it earns its name. Their portions are big, and their dishes are mouth watering and a rainbow on your plate and on your palate. Everything from brioche french toast to a quinoa protein salad bowl–not to mention their incredible cupcakes and homemade cakes. Check out their location near Barceloneta or Enrique Granados. In any case, if you come at peak times, expect to wait.
Another classic on the brunch in Barcelona lists all over town. This one stands out on the list in one special category–smoothies. Their menu also has some delicious options–namely the huevos rancheros–but their world traveller vibe and their hot fuschia red pitaya smoothie get alllllll my snaps. You want your eggs with a side of tropical jungle? Tropico's got you covered.
A great one for vegetarians and healthy eaters, and the only one I don't have pictures for, El Arbol is also BLOWING up the brunch hot lists. Be sure to get there early and try to grab the swing table in the corner. They have menu items for the sweet and savory lovers but their distinguishing feature are their "menus" which give you three courses to enjoy and may feel more like the typical "brunch" that you're used to, and for a decent price.
Cafe Cosmo and its smaller sister, Cafe Cometa double as art galleries and adorable cafés with homemade sandwiches, salads, and de-lect-e-ble desserts. The paintings and decor are constantly changing and being added to by guests in the cafe with small notes or doodles. Check out their amazing spread in homemade cakes, cookies, and granola too. This place is perfect for spending an afternoon with a chai and a good book. (Or that paper you have been putting off writing for two weeks). My personal favorites are the Olivia salad, and the Kiko and Goldie sandwich. But, to each his own.
Taranná makes my list for brunch, lunch, and dinner. It has a small, cozy, and romantic setting for night time, and a hip, bright, and open feel during the day. You can also find this one on Calle Parlament, amongst a bunch of other goodies on this post. Their menu is constantly changing so be sure to check them out.
This one holds a special place for me because this cafe is where the blog was born. An especially great place for an afternoon tea or coffee, cake, and study/reading/writing/chatting session–Cuba de Janeiro won't disappoint. Possibly their best quality is that they aren't on the "main drag" for brunch places and therefore seem to have more space and availability than the others. There bagel sandwich pictured here is out of this world, and their açai berry detox bowl will help out with your Saturday morning hangover. You'll come for the food but stay for the Cuban-Brazilian vibe weaving through the palm trees in the corner and dipping in your cup of café con leche.
BONUS–this cafe has a "secret" bar that opens at night and has out of this world cocktails in a super intimate atmosphere. 33 by Santi Ortiz is easily missed from outside but if you go into the restaurant in the evening hours, you'll be escorted through a secret entrance…
Another classic on most major Barcelona brunch lists, and for good reason. Federal boasts a minimalist-hipster vibe and great menu from breakfast to dinner. I've never been to Australia, but the owners are Australian and give a nod to the breakfast/brunch culture and environment in these restaurants. Both stand out with their open concept, sharp angles, and minimalist design. The Sant Antoni restaurant even has a lovely 2nd floor terrace that's a welcome oasis in the middle of the bustling city.
Some of us need a plate of greasy, cheesy goo after a night out, and some of us need a raw, healthy juice cleanse. Juice House caters to everyone in between. Yet another cafe on Parlament makes the list, and how could it not? Exposed brick and warm Edison bulbs set the tone, as you make your way to the back that spills light from the interior patio, lending to a wall mural to take your breath away. (Or at least spark conversation). They have great brunch options but also do lunch and dinners as well. I recommend trying the special bravas they have (with a green sauce), but check out their full and deliciously healthy menu here.
Picnic has been on my list for a long time and I finally had the pleasure of going after waking up before sunrise to catch the ever-so-sought-after, empty Barcelona, and snap some pictures with my room mate. Another place that you'll want to get to early, and peak hours are likely to have a wait. I had an amazing toast with poached egg, romesco sauce (only the best sauce–thanks, Catalunya), guacamole, kale, radishes, and a savory vinaigrette. My one complaint? 12 euros seems a little steep for a piece of toast–even if it is perfect. But it more than deserves a place on the list.
The tenth spot on the list goes to Firebug as well as its sister restaurants, Milk and Marmalade. It is the youngest of the three, the original being Milk, (coincidence? I think not.) I have searched high and low for my photos of this terrific trio, but since changing computers and phones, they've gotten lost somewhere in the mix. This is an incredible injustice because the decor in all three is half of the experience. Most notable is Marmalade which used to be a furniture store and you can see that inspiration in just about every texture and pattern around the restaurant–from feathers to crystal. But if the decor is good, the food and drinks are even better. These three have my vote for the most extensive and "typical" brunch menu in town. Check out Marmalade's, Milk's, and Firebug's menus and plan out your weekend accordingly. Do not miss Marmalade and Milks extensive cocktail menu, either!
Want to feel like you're stepping into a great new adventure? A restaurant with a nod to the wanderlusty travelers like myself, Mr. Robinson's is another great stop for a gooey egg dish and bloody mary. Hanging in their favor, (or maybe not, depending on your mood), they now have a DJ spinning tracks during the brunch hours on Saturdays and Sundays. Get chyo groove on.
Sirvent has another great brunch menu which might have some things in common with Picnic, because they collaborate together. Originally a pastry and horchata shop, Sirvent has undergone a transformation and will show you all of its best angles if you let it. Everything from french toast to this amazing veggie Benedict on a flaky biscuit, and even a coca with sardines if you are really feeling up for it. The prices here are comparable to most other brunch places, but I found the quantity to be quite a bit more. Sirvent is well worth a Sunday morning. And coming in April 2018 you'll have the beautifully renovated Mercat de Sant Antoni to peruse after your epic brunch.
Feel free to save this map and see how close you are to a good brunch place at any time of day. Let us know any of your favorites!
Have you ever tried any of these places? Know a great spot that got snubbed? Let me know in the comments below!