Barcelona is a city constantly toeing the line between being Spanish or European. (Yes, I'm aware that it is technically both–for now anyway–but stay with me.) The Spanish side being all, beers-on-beers-on-tapas-on-beers in a small, sunny plaza, and the European side nudging its elbow reminding Barç that there's work tomorrow, and someone has to pay the tab.
When you come here you'll experience all of the culture, food, and general attitude of Spain, but without the extreme laidbackness-to-the-point-of-infuriating you can find in other areas of the country. Nevertheless, there are a few things to know before you land that will help you understand Barcelona a bit better and make your stay all the easier.
(To be clear, I am desperately, head over heels in love with this country, even when it infuriates me. But after almost eight years together we are at the point that we can poke fun at each other without any hard feelings.)
Starting at the airport you have four major options for getting into town.
RENFE train–pick it up from outside Terminal 2B and it stops at Sants Station, Paseo de Gracia, and Clot.

Bennies:

You can use your T10 metro pass (NOT a normal single ticket, though)
It takes about 25-30 minutes (not traffic dependent)
All of the stops are connected to the metro.

Bummers:

Not ideal unless you are close to one of the stops, (especially if you have quite a bit of luggage)
Only goes to Terminal 2 in the airport, although there is a shuttle to take you to Terminal 1 if necessary
Only comes about every 20-30 minutes

Metro Line 9–check out all of the stops here

Bennies:

Includes a lot of stops outside of Barcelona and in places the Aerobus and train don't reach
Goes to both terminals

Bummers:

Depending on where you pick it up, it takes a LONG time. (From Zona Universitaria it takes nearly an hour)
4.50 euro ticket, you CANNOT use the T10 here, though some other types of tickets are allowed (like the Hola Barcelona cards I mention later), so check it out before buying

City bus 46–picks up outside of both terminals. Follow bus signs in the airport and ask employees for exact location.

Bennies:

You can use any transport card (T10, etc), or it is a 2.10 euro single ride
It has drop offs at various points in the city, including Plaza España

Bummers:

It takes quite awhile (lots of stops and dependent on traffic), and does not come as often as the Aerobus.

Aerobus–picks up outside both terminals, in similar places, (though not exactly the same), as the 46 bus.

Bennies:

Drops off and picks up at both terminals
Direct ride to the city center
Four major stops in the center: Plaza España, Urgell, Universitat, and Plaza Cataluña
Goes 365 days a year from 5:35am-1am (T1) and 6:00am-1am (T2)
Single ticket 5.90, roundtrip (good for 15 days), 10.20 euros
Buses to both terminals coming every 5-10 minutes, (usually less)
Takes the same time as a taxi does–20-40 minutes depending on your stop.
Has WIFI and USB chargers on board–(CLUTCH for those of us traveling from different countries and need to get in touch with accommodations in the city)

Bummers:

More expensive than some of the other options, (but honestly totally freaking worth it)

Taxi–I have only ever taken a taxi once, with my family, because the Aerobus wasn't running at 4:30am when we had to leave. I am definitely not a frequent taxi rider but I can't ignore the appeal.

Bennies:

Grab one anywhere you need it
Fixed price to the airport, (look at it before you get in, it shouldn't be more than 20-35 euros if you are coming from the center)
Arguably the quickest way to get there in a pinch

Bummers:

Cost
No wifi or usb plugs.
BOTTOMLINE: If you're coming from the airport by far the easiest, fastest, and cheapest option is the Aerobus. Look, I even found a video for you on how to find the stop from T1 and T2! Slam dunk.
Barcelona has a great system of buses, underground metro lines, trams, and even funiculars that can get you pretty much anywhere you want to go, and all of the transport cards you buy include all of them, (the only exception being the gondolas you see in the air on the mountain and across the port).
The Hola Barcelona cards are unlimited transport cards that are good for 2 (€14.50), 3 (€21.20), 4 (€27.50), and 5 days (€33.70). An excellent option for someone who is here for a short amount of time and wants to maximize their time doing something besides walking.
If you are a couple of friends and aren't sure that you'll each make use out of an unlimited single person pass, my best suggestion is the T10. Its €9.95 and includes 10 rides, and you can use it with numerous people, (not true for the Hola Barcelona cards).
Check it out here, as well as other options for anyone staying for a longer period of time. Barcelona has tons affordable transport options, so be sure to check them out.
Catalonia, the autonomous community where Barcelona is located, has a complicated past (and present) with the rest of Spain. Spain, a country smaller than the state of Texas, has four co-official languages other than Spanish, and is no stranger to independence movements coming from various corners of the country. This is a topic for another day, and one FAR beyond the scope of this post, but what you need to know is that at the moment Catalonia is by far the strongest independence movement in the country. This is important to know because your intermediate level of Spanish might not get you as far as you hoped it would. In general, within the city center everyone speaks English or is happy to speak to you in Spanish. However, the farther you get from the city, whether its interior or the Costa Brava  , the more likely people will be speaking to you strictly in Catalan–a romance language similar to Spanish, but most DEFINITELY not the same…its like how French is like Spanish. Both have latin roots but are distinctly different languages. I have come across various people in my time here who legitimately don't know how to speak Spanish. That is another topic for another day, with more wine.
BOTTOMLINE: Within Barcelona, language shouldn't be an issue, but be aware that there are bigger matters at play, politics-wise. If you are curious about the Catalan independence movement I encourage you to do a bit of research and ask questions to locals while you're here. Respectfully, of course.
On a similar note, if you are coming to Barcelona expecting to stumble upon quaint little towns with houses and red geraniums and hear palmas and taconeo from flamenco in the distance and free tapas with all of your cañas, you are in the wrong place. You can find flamenco in Barcelona, but most of the time it will be for a pretty penny, and the performers do just that; perform. They live on the tourists. In the south of Spain–Granada, Sevilla, Almería, Cádiz…they live and breathe and are flamenco. Remember what I said about one foot in Spain and the other in Europe? This is what I mean. You won't find free tapas with your drink here or impromptu Sevillanas but Barcelona has its own culture and beauty. Try and find some "gigants", "castellers", (human towers), or a firework-filled parade called a "correfoc". Try some of their famous dishes like crema catalana, patatas bravas, seafood fideuá, pa amb tomaquet, escalivada (grilled veggies with goat cheese), and if you are really lucky, calçots and romesco sauce. Barcelona has a lot to offer, it just might not be exactly what you expect.
BONUS: If you're lucky enough to catch one of the Barcelona festivals like La Mercé (usually happening from September 20th-25th celebrating the patron saint of the city with concerts, food trucks, and other events), or Sant Jordi (a festival celebrated with roses and books), you're extra lucky!
HA. Gotchya. Tiptoeing back over the line again. This time, for schedules and meal times. It is not as exaggerated when it comes to "siesta" time in the midafternoon (2-5pm) in the south where literally nothing is open, but most government buildings only have morning hours, and things like the post office and bank may as well. If you have important business to do, you should keep this in mind. Another schedule difference that could affect your trip are meal times. Here is a typical Spanish eating schedule:
Breakfast: 8-9
Mid morning snack: 10-11:30
Lunch: (largest meal) 1-3:30pm
Mid afternoon snack and/or gin and tonic hour: 6-7pm
Dinner: 9-10:30pm
Keep this in mind for lunch and dinner reservations as the restaurant you are dying to go to may not be open until a certain time. Note: wine and beer consumption is generally acceptable any time after 12pm.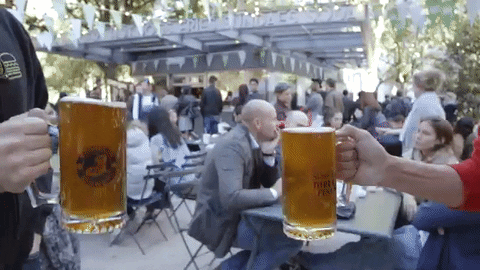 Your friends who went to Barcelona last year told you about their night at Opium. In the airport you saw posters for Opium. When you came out of the airport doors there were Opium ads all over the arrival area. On your way into the city you probably saw a billboard for Opium. Despite all of this, I am here to tell you, Opium is not the only dance club in Barcelona. Nor is it necessarily the best one. Its fun, its by the beach, (also near a great many other clubs like Shoko, Catwalk, CDLC, and Pacha–all the same style more or less and with maybe a shorter line), but it is not all that exists. If you're planning on partying, try checking out the Barcelona Night Card that gives you free entrance until 2am to a number of OTHER clubs in the city you may want to try. Its 20 euros and considering most clubs charge at least a 10 euro cover, you'll have it paid for in two days of clubbing.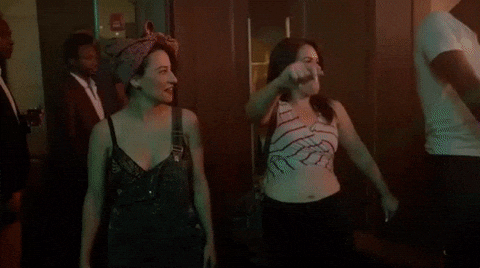 …when it comes to museums. If you are hoping to avoid lines on a Monday at a museum or major monument, be sure to check the schedule first. Most museums and certain monuments, (like the Tibidabo) are closed on Mondays, some even Tuesdays. Do not be me outside of El Escorial in 2009.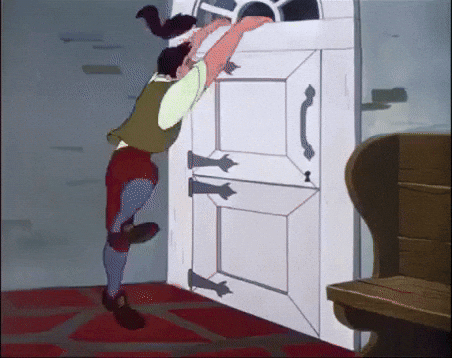 Me and my friends used to called Sundays "apocalyptic Sundays". This was much truer in small town southern Spain than it is in Barcelona, but unless you happen to come on a rare Sunday before Christmas or during summer when shops are open, almost all grocery stores, public buildings, and clothing stores are closed on Sundays. My suggestion? Do your last minute souvenir shopping on Saturday and embrace Sunday in all its glory. When is the last time you were forced to meander in the streets with your friends/family/lover and enjoy a meal and a couple (or several) glasses of wine? Sunday is the perfect day for people watching, picnics, and (sorry to break the alliteration), museums! Most museums in Barcelona are free on Sundays after 3pm, and on the first Sunday of the month they are free all day.
Violent crime in Barcelona is rare, but pickpocketing is rife. Keep your backpacks zipped up and purses across your chest. I personally don't think a fanny pack under lock and key is necessary, but just be conscious of your shit. Also, don't bring your passport out with you. A copy or a picture will be all you could possibly need, and is much easier to replace than the actual thing.
If you are going to the beach to relax, do not go here. Aside from theft being commonplace, you will be towel-to-towel on Barceloneta from May-October. Here are some decent beaches that are still within Zone 1 on your metro card (T10), which means no extra cost.
Badalona
Montgat
Montgat Nord
Castelldefels
Gava
Viladecans
And on that note, enjoy this lil video of Barcelona, babe of all babes.